Machine or Manual Planting
We take pride in honoring the planting requisites of our customers, planting can either be carried out by hand by our specialist teams or by GPS-guided planting machines. For further information, please contact our regional technical consultants who will be pleased to visit you and provide the necessary advice and pricing.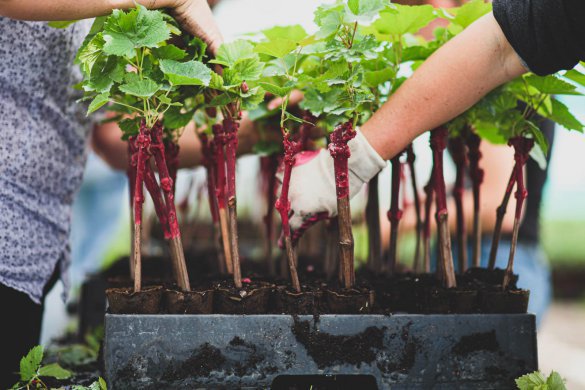 Rien
Planting by hand
Should the client wish the rootstocks to be planted by hand, we have several specialist teams who can carry out this delicate operation.
Accompanied and guided by our  regional technical consultants and plantation managers, we can put at your disposal highly experienced planters who work carefully and skilfully.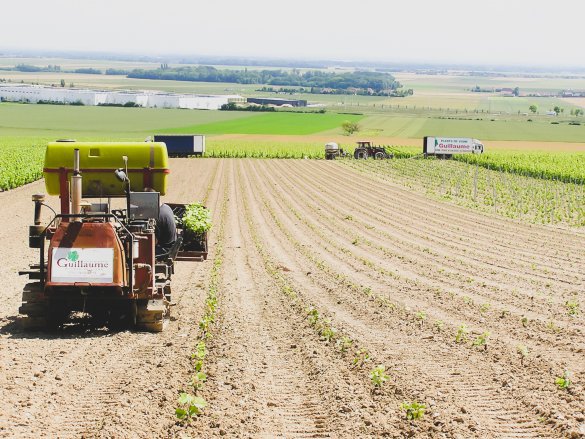 Rien
Machine planting
We use two unique custom-built machines, patented by Pépinières Guillaume, for planting. They are GPS guided and mounted on caterpillar tracks and adjustable to all types of terrain, cutting out one slot per single vine shoot. They can be used for either traditional grapevine plants or plants in pots. Subsequent watering can also be programmed on the machines for good root development if planting takes place late on in the season.