The grapevine plants grown in our plantations at Pépinières Guillaume will lend themselves to your particular needs all year round, guaranteeing the best conditions whether you are wanting to plant or to replace. 
Your precise choice of grapevine is a strategic one to ensure your venture succeeds taking into account your inherent biotic and abiotic factors. Do not hesitate to contact your regional technical consultant who will be pleased to help you make the right choice.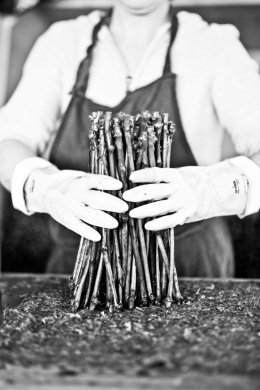 Traditional Vine Plants
This is a one-year old classic grafted vine that has been field grown. It has a developed root system and a dormant woody stem. They are shipped ready pruned to leave three buds and waxed to preserve the latter until the vines are planted. There are 100 vine plants per pack. They can be cut further back on request. 
Planting is recommended in Spring or even Autumn – at this later stage, special care is called for by planting in a humped ridge of earth.

The Long Plant
The long plant limits unwanted shoots partially or totally.
It is delivered in dormant form like the classic variety.
Its long grafted stem offers numerous advantages :
Weed and grass resistant
Protects from rabbits and blocks herbicide drift 
Pruning to shape and removing unwanted shoots is easier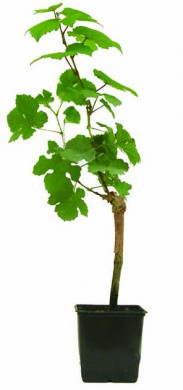 The Super pot
The super pot is a one-year old classic vine which has been cultivated during one season. It is handpicked and then grown in a 1-liter pot of compost. 
The plant is left to develop in the pot throughout the summer generating a prolific root system.
This is the ideal solution if you need to replace rootstocks early on in the season : from September to December.

The Vital Plant ©
Our Vital plant was developed to make replacing operations easier favouring quick and optimal root growth. 
The bead robustness of this traditional plant is rigourously controlled and it is protected by a mycorhize pellet selected by our laboratories. The plant is coated in fertiliser for optimal root growth and packaged in a protective organic biodegradable film.
This product is particularly effective in :
Enhancing the natural defences in the plant
Encouraging rapid root growth of quality 
Improving the capacity for absorbing the necessary nutrients in the soil
Reducing planting time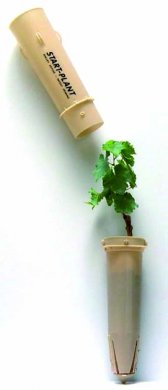 The Start Plant ©
This concept was conceived and patented by Pépinières Guillaume and provides a virus certified plant innoculated with home-grown mycorhizes, cultivated in a sturdy protective pot.  This will allow for quick rooting and optimal growth immeditaly after planting.
These grape vine plants are particulary interesting for replacing Autumn or Spring plants.